The Upper East Side is one of the most prestigious areas in New York City, known for its elegant brownstones, sprawling parks, and vibrant cultural scene. For this reason, it's considered one of the best neighborhoods to buy or sell a home. As anyone who has ever put a house on the market knows, staging a home for sale is an important part of the process. Staging can help highlight a property's best features and make it more appealing to potential buyers. With its elegant architecture, tree-lined streets, and wide sidewalks perfect for displaying your home's best features, this trendy neighborhood offers unmatched potential for highlighting your home's luxury and style. To successfully stage your Upper East Side real estate, read on for five foolproof tips you should follow.
Handle the most important rooms first
When staging Upper East Side homes for sale, the
2021 Profile of Home Staging
from the National Association of Realtors noted that the most important rooms to stage are the master bedroom, the living room, and the kitchen.
Master bedroom

When it comes to staging your master bedroom, the most important thing is to create a space that feels inviting and comfortable. This means getting rid of any excess clutter and ensuring that each item in the room has a designated place. Focus on using soothing colors and decor elements, such as plush rugs or plants, which can help create a relaxing ambiance. As well, lighting is key to creating the perfect mood in your master bedroom. Whether you opt for overhead lighting with dimmers controlled by app or voice, or soft wall sconce lights, make sure that you're doing whatever it takes to set the right tone for rest and relaxation. In short, with careful attention to detail and a few simple tricks and tips, you can easily transform your master bedroom into an inviting oasis guaranteed to impress any potential homebuyers.
Living room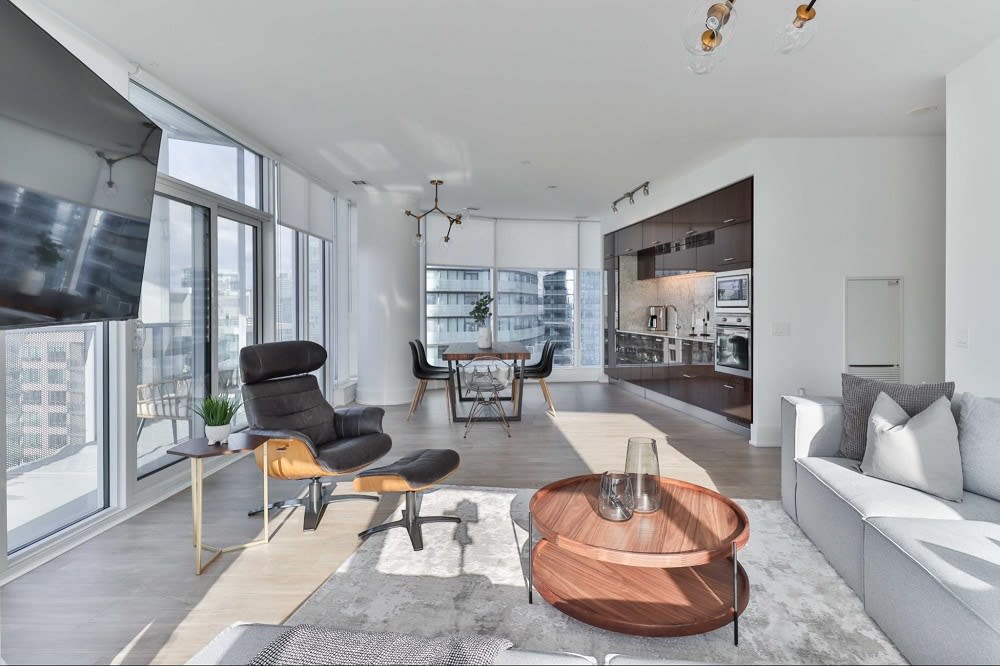 Photo courtesy of Unsplash

To create a beautiful and inviting living room, the first step is to consider the overall layout of the space. One important thing to keep in mind when deciding on the arrangement of your furniture is that there should be one focal point in the room. This could be a large window looking out onto a scenic view, an elegant fireplace, or a statement piece of artwork or decor. Once you've decided on your focal point, arrange other elements such as side tables, sofas, and rugs in a way that frames and draws attention to it.

Another key consideration when staging your living room is lighting. Proper lighting can make all the difference in creating an inviting space for relaxing or entertaining. You want to strike a balance between ambiant light from fixtures overhead and light directed towards specific objects in the room. For example, you may want to add floor lamps and wall sconces with directional shades that can be angled to create brighter spots while leaving areas in shadow. When it comes to accessories like throw pillows or books arranged on the shelves, opt for colors, patterns, and textures that help liven up the space rather than make it seem bland or dull. With these simple tips and tricks, you can create an inviting living room that feels warm, welcoming, and truly reflective of your personal style!
Kitchen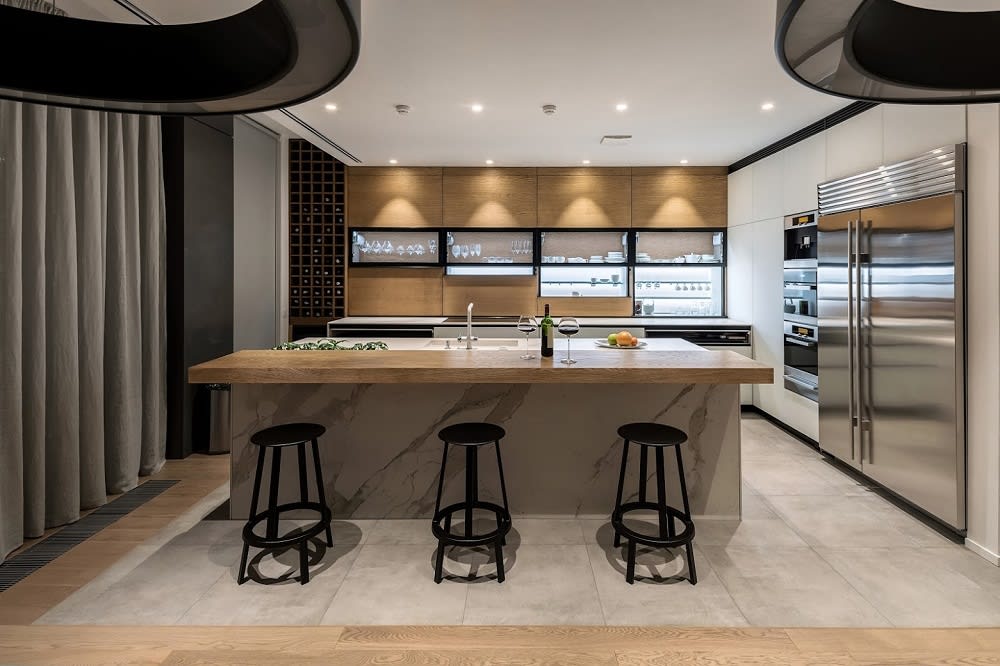 Photo courtesy of Shutterstock

When it comes to staging your kitchen, there are a few key things you need to focus on. Firstly, you should ensure that everything in the space is clean and perfectly organized. This means wiping down surfaces and putting away items that are cluttering up the countertops or cabinets. Additionally, you should think carefully about how you use the kitchen during showings. For example, try to keep any cooking or baking activities to a minimum since this can leave odors in the air that could turn off potential buyers. Finally, if your kitchen has a window, consider using window treatments or light-colored curtains to brighten up the space and make it look more open. With these tips in mind, you can easily stage your kitchen for optimal impact when showing your home to potential buyers!
Declutter and make the space impersonal

When it comes to staging your home for sale, it's important to declutter and make the space as impersonal as possible, while still maintaining a level of warmth and coziness.
Clean

When selling your home, it's important to ensure that your house looks clean and well- maintained to appeal to potential buyers. One of the best ways to do this is by giving your home a deep cleaning before you put it on the market. This means dusting, vacuuming, scrubbing all of the surfaces, and tackling any problem areas like pet stains or dirty grout. You can also use deodorizers and air fresheners to help make your home smell clean and fresh. As well, take care of any small repairs or cosmetic improvements that may need attention, such as painting or patching holes in the walls. Overall, a thorough cleaning will help give your home that "picture-perfect" look that prospective buyers are looking for. So, if you're looking to list your property soon, follow these tips for an extra boost in its selling potential!
Remove clutter

There are several ways to declutter your home in order to prepare it for sale. Perhaps the most important thing to do is to get rid of any unnecessary items that you don't need or use on a regular basis. This can include things like old clothes, books, furniture, and non-essential kitchen appliances or home decor pieces. You may also want to consider reaching out to friends and family members who may be interested in taking some of your larger items off your hands. Once you've gotten rid of any excess clutter that's weighing down your home, you should focus on making sure that each room looks neat and tidy. This includes tidying up surfaces such as tables and shelves, vacuuming floors and furniture, and putting away any paperwork or personal items. By following these steps, you can make your home more appealing to potential buyers and get it ready for its big sale!
Make your home's best features stand out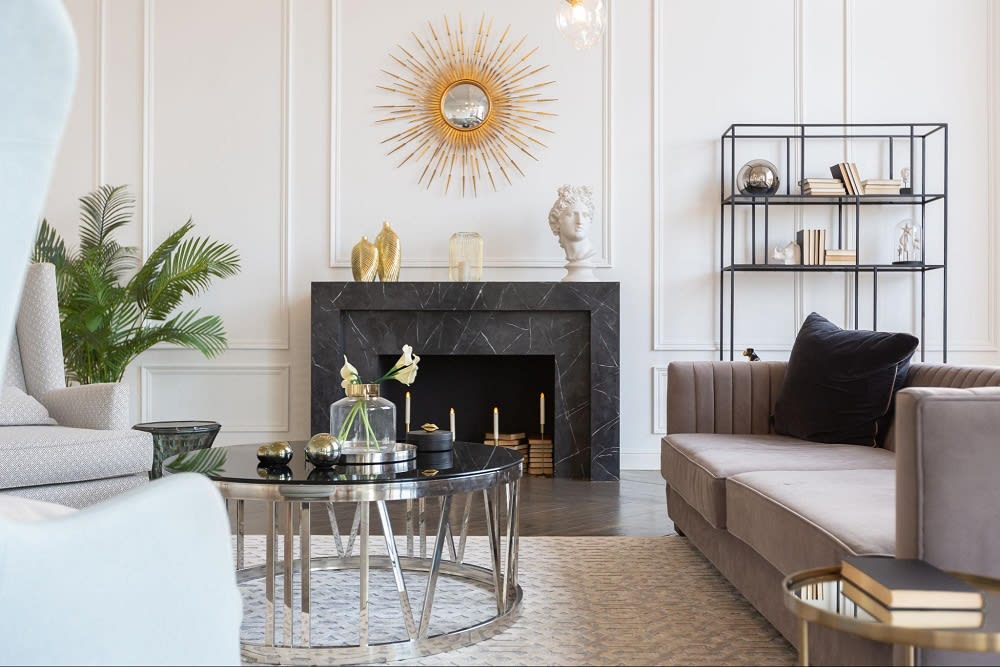 Photo courtesy of Shutterstock

There are a few key strategies that you can use to make your home's best features stand out during staging. One of the most important things to remember is that you want to draw attention to what makes your home special, without overwhelming potential buyers with too much information. One effective way to do this is by incorporating carefully selected focal points into your staging design. For example, you may choose one or two stand-out pieces of furniture, like an elegant chandelier or a striking leather sofa, and place them strategically within the main living areas. You could also highlight some of your more unique architectural features, such as built-in bookshelves or grand entryways, which will help to pique buyer interest and create a sense of visual continuity throughout the space. When styling any room in your home, the key is to strike a balance between function and form so that your best features get the attention they deserve.
Incorporate elements to appeal to touch, scent, and sound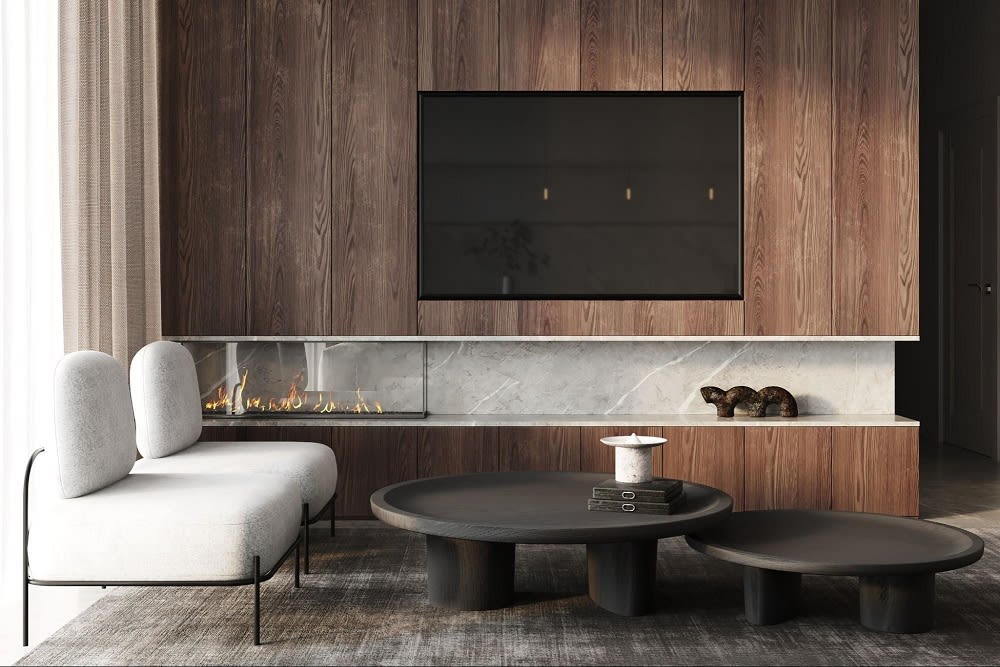 Photo courtesy of Unsplash
When staging your home for sale,
it's important to consider how you can appeal to the senses
of touch, scent, and sound. To begin with, think about ways to use texture and temperature to engage potential buyers tactilely, such as using plush rugs or fragrant candles. You can then take things a step further by adding subtle sounds that set the mood for each space, such as playing gentle background music in the living room or running the fireplace. Finally, be sure to incorporate scents that are relaxing rather than overwhelming, either by diffusing essential oils or simmering herbs on the stovetop. By carefully incorporating these elements into your home's staging, you can help ensure that you appeal to all of your buyers' senses and create a truly inviting atmosphere.
Work with professionals
When you're preparing to list your home for sale, it's important to take every step possible to ensure that it's presented in its best light. For this reason,
working with a professional staging company
can be tremendously beneficial. Professional stagers have extensive experience and knowledge in designing and arranging a home's interior spaces in a way that optimizes their visual appeal and attract potential buyers. In addition, real estate agents are the perfect partners when listing your home on the market among other properties, like Upper East Side townhomes for sale. They know exactly how to position your property to make it stand out from the crowd and draw potential buyers, as well as offer valuable guidance throughout the entire selling process. Whether you're looking for ways to improve your home's presentation or you're ready to put it on the market, working with a professional staging company and real estate agent will always help you get better results.
When it comes to selling your home, presentation is everything. By taking the time to stage your home before putting it on the market, you can impact potential buyers and increase your chances of getting top dollar for your property. Keep in mind that staging aims to showcase your home's best features and create an inviting atmosphere that'll appeal to a wide range of buyers. To achieve this, focus on incorporating carefully selected focal points, appealing to the senses of touch, scent, and sound, and working with professional staging companies and real estate agents. By following these tips, you can stage your home for sale in a way that's sure to impress potential buyers and help you achieve your desired results. For staging service referrals or help listing your home, reach out to experienced agents
Rebecca Blacker and Arlene Reed
.