Welcome to Midtown Manhattan! Whether you're a recent homeowner or buyer, there are some things you should do in your first week in the neighborhood. From exploring all that Midtown has to offer to getting to know your neighbors, here are four tips for settling in.
Paint and situate your furniture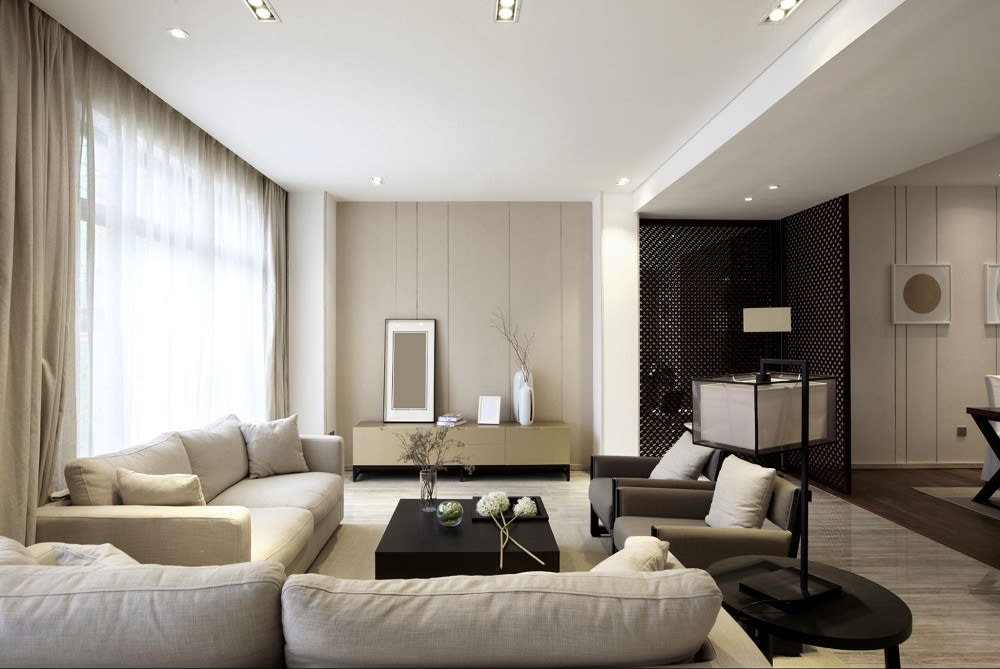 Photo courtesy of Shutterstock
When you first move into a new home, there are countless tasks that need to be completed in order to make the space feel truly yours. One of the most important things to do is to take the time to decorate your space and add your own personal flair. Painting the walls and placing your furniture are key steps in this process since they help to create a space that truly represents who you are as a person.

Painting helps to give your home a fresh and vibrant look while also adding depth and warmth to its overall aesthetic. Whether you prefer bold colors or understated neutral tones, there's sure to be a shade that speaks to you. Painting also gives you endless possibilities for personalizing your space, from creating artistic focal points with bright patterns or inspirational quotes to choosing calming pastels that evoke feelings of relaxation and tranquility.

Similarly, placing your furniture is an essential step for bringing life and personality into your home. By arranging your furnishings thoughtfully around the room, not only do you create a functional living space, you're curating a place where you can feel truly at peace. Whether it's positioning oversized armchairs in front of the fireplace on chilly nights or curling up on the couch with a good book on sunny afternoons, each area of your home should be an inviting spot for rest and relaxation. In short, by taking care of these crucial early steps to make your new Midtown property feel like home, you'll be well on your way to crafting an environment that nurtures both body and soul. So go ahead and embrace those paintbrushes! You're on your way to living life beautifully in all of its color-filled glory.
Unpack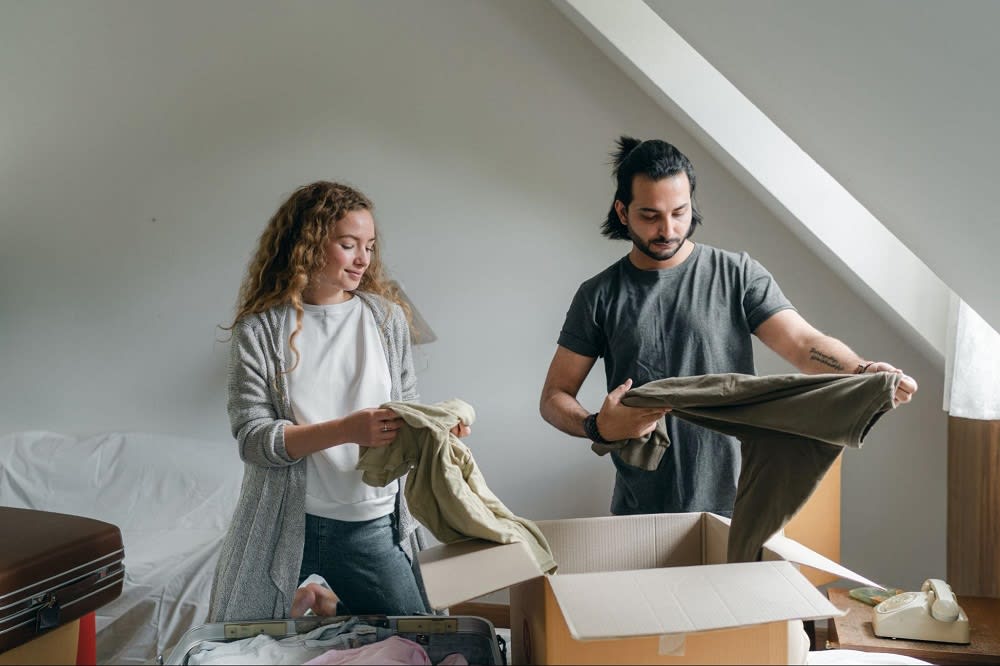 Photo courtesy of Pexels
Moving into a new home can be exciting, but it can also be overwhelming. There are so many different things to take care of​​—getting settled into your new neighborhood, unpacking all of your belongings, and figuring out how everything works in your new place. One of the most important things to do in your first week in your Midtown home is to unpack everything. Unpacking allows you to get familiar with your new space as well as gives you a chance to see where all of your items will go. Unpacking also helps to keep everything organized—if you leave boxes packed outside of closets or under furniture, clutter is inevitable. So why not take the time to unpack during those first few days? Your new home will feel like an even more comfortable and familiar place afterwards!
Stock your kitchen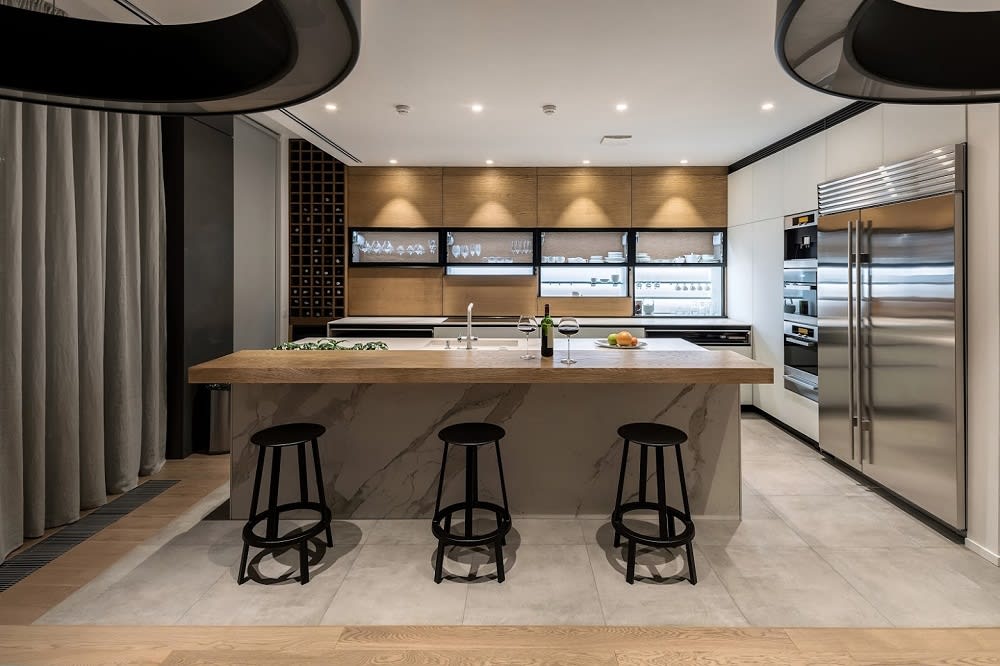 Photo courtesy of Shutterstock
There are several reasons why you should stock up on kitchen and supply basics during your first week in Midtown Manhattan. For one thing, having everything you need at hand not only saves you time and frustration in the long run, it can help make those early hectic days more manageable. Additionally, having all of the tools, dishes, and ingredients that you'll need as you cook meals and prepare food will give you a sense of familiarity as you settle into your new Midtown home.

At the same time, it's important to think about what kinds of necessities you'll need now. For example, when deciding what kitchen tools to purchase or which cooking ingredients to stock up on, it's wise to consider both how much space is available in your new kitchen and how often you plan to use different items. Potentially less essential items like bakeware or large serving bowls may be best purchased later on or given as gifts rather than taking up precious cupboard space upon arrival. Likewise, when choosing basic food staples like canned goods or baking supplies, opting for smaller quantities can allow room for extra items as needed while saving space. Overall, stocking up on a few key essentials during that busy first week will help ensure that all of your most necessary needs are taken care of immediately so that you can focus on exploring this exciting city with ease.
Get to know the area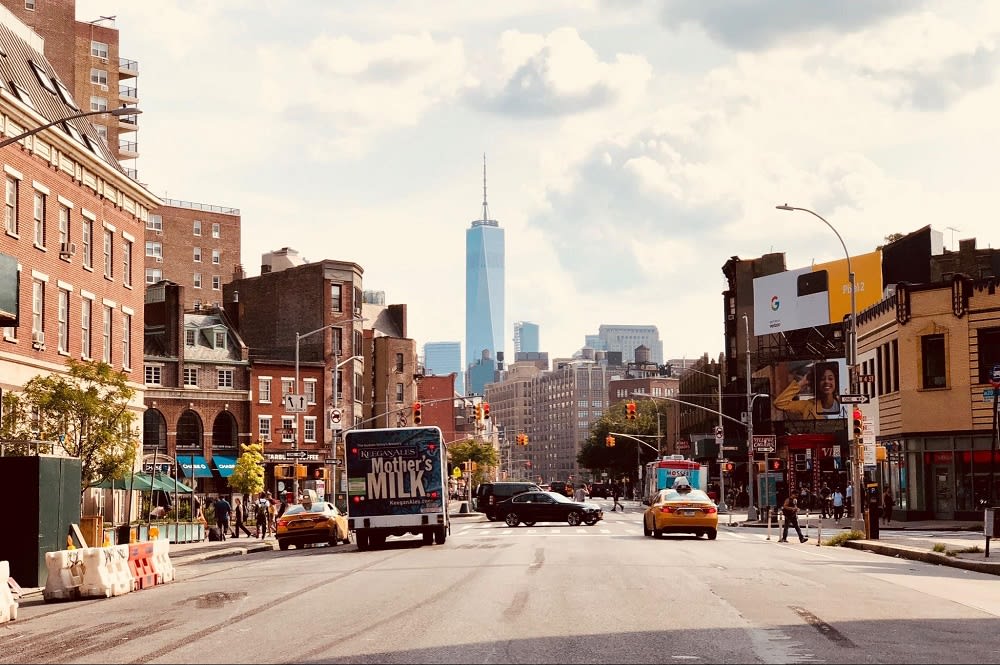 Photo courtesy of Unsplash
As anyone who has moved to Midtown can attest, there's a lot to explore and experience in this vibrant city. Whether you're a sports fan looking to catch the latest game at Madison Square Garden, a culture lover eager to see some of the world's most renowned art at the Museum of Modern Art, or just someone who loves being out in the fresh air taking in stunning views from St. Cloud Rooftop Bar, it's clear that endless opportunities are waiting for you in New York City.
So why not make your first week in your new home an opportunity to really explore and savor all of these amazing
things to do in Midtown Manhattan
? Set aside a little time each day to wander through beautiful Bryant Park, watch skaters glide across Rockefeller Center's ice rink, or get lost among the stacks at the New York Public Library.
Whether you're browsing upscale boutiques on Fifth Avenue or enjoying tea at the elegant Plaza Hotel, here are just a few of the many ways you can take a break from unpacking and enjoy some much-deserved downtime:
At the Museum at FIT, explore cutting-edge fashion, gain insight into industry trends, and revel in an impressive collection of garments spanning centuries and cultures.
The Rizzoli Bookstore has all you need to nourish your mind with its wide selection of contemporary and classic titles. Whether you're looking for enlightening reading material or want to browse through beautiful coffee table books, this beloved NYC institution has it all.
For a luxurious afternoon tea break in one of Manhattan's most legendary hotels, head to The Plaza Hotel's New Yorker Tea Room. Settle in with a cup of tea or decadent cocktail while gazing out over Central Park from its glittering Art Deco halls.
After working up an appetite shopping along Fifth Avenue, why not treat yourself to some indulgent comfort food? From authentic Italian pastries in Little Italy to fiery Korean BBQ in Koreatown, there are endless ways to satisfy your cravings. And don't forget about all of the incredible fine dining establishments offering world-class gourmet cuisine! So what are you waiting for? You're sure to have many fond memories during your first week as a Midtown local!
Whether you're just starting your home search or have already bought a property, following these tips during your first week can help make the process smoother. Painting and furnishing your new space, unpacking and stocking your kitchen, and getting to know the neighborhood will help you feel right at home. And don't forget to have some fun while you're at it! When you're ready to buy a home, reach out to local agents
Rebecca Blacker and Arlene Reed
for help finding the perfect place for you. They'd be happy to guide you through every step of the process.
*Header photo courtesy of Unsplash